STACY of STONEWALL INN
DANIELLE PRESENTS
KATE of LOVERGIRLNYC
girlNATIONnyc
LAS REINAS ENT.
Nikki Hill of SPICE NYC
PIER PRESSURE 18 X-Rated
SATURDAY, June 24th, 2017
Erotic Dancers | Bon Bon Burlesque Performance | Dominatrix
MEGA SULTRY DANCE PARTY FOR WOMEN!
Join 1000+ Women For NYC's Iconic Pride Event on its 18th Year!
Tickets: www.pierpressure18.eventbrite.com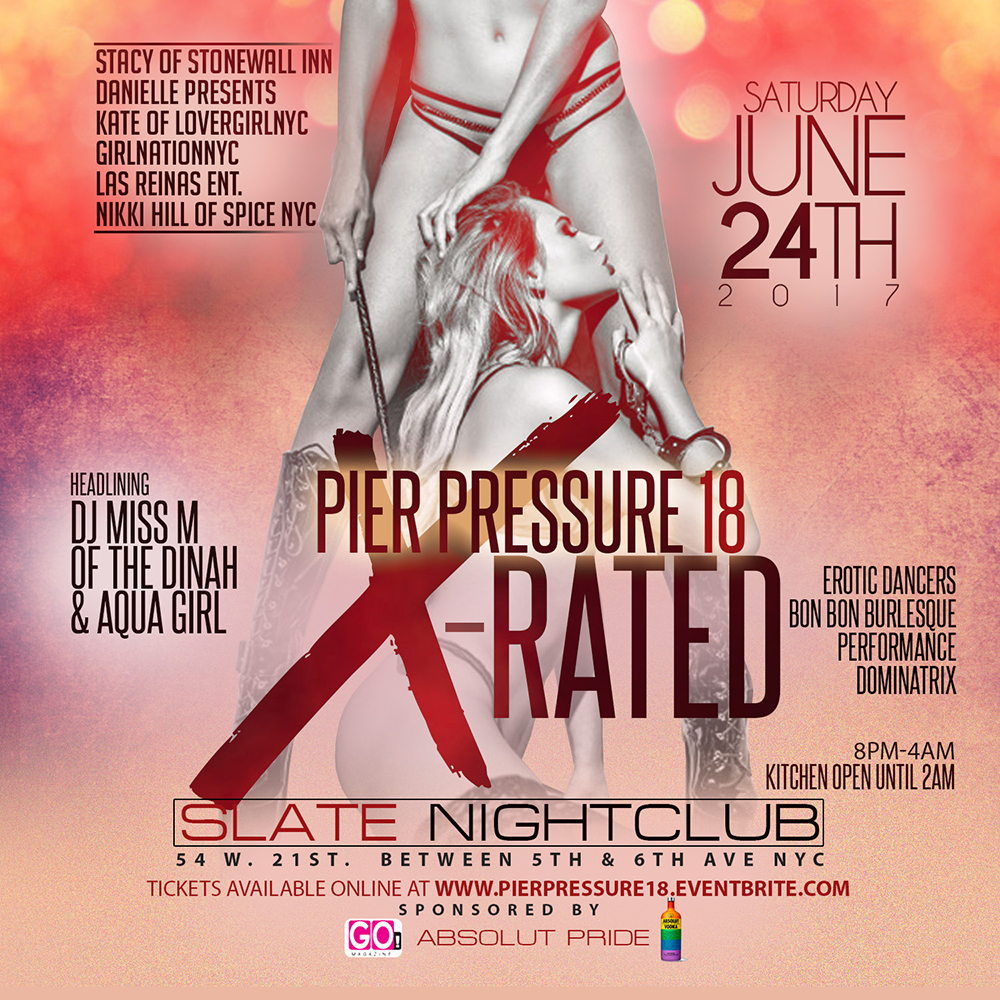 *Headlining DJ Miss M *
Renowned DJ of Palm Spring's Dinah Shore & Aqua Girl!
Featured DJ's
DJ STACY of Fire Island
DJ MONSTAR of Chelsea
DJ AVG JOE of Brooklyn
DJ MELLY MEL of West Village
$25 Discounted Pre-sale Tickets
$30 At The Door
$40 VIP Tickets Include Express Entrance, Private Bar, Seating, Waitress Bottle Service
SLATE NIGHTCLUB
54 W. 21st. Between 5th & 6th Ave NYC
8pm-4am
Kitchen Open until 2am
Sponsored By :Absolut PRIDE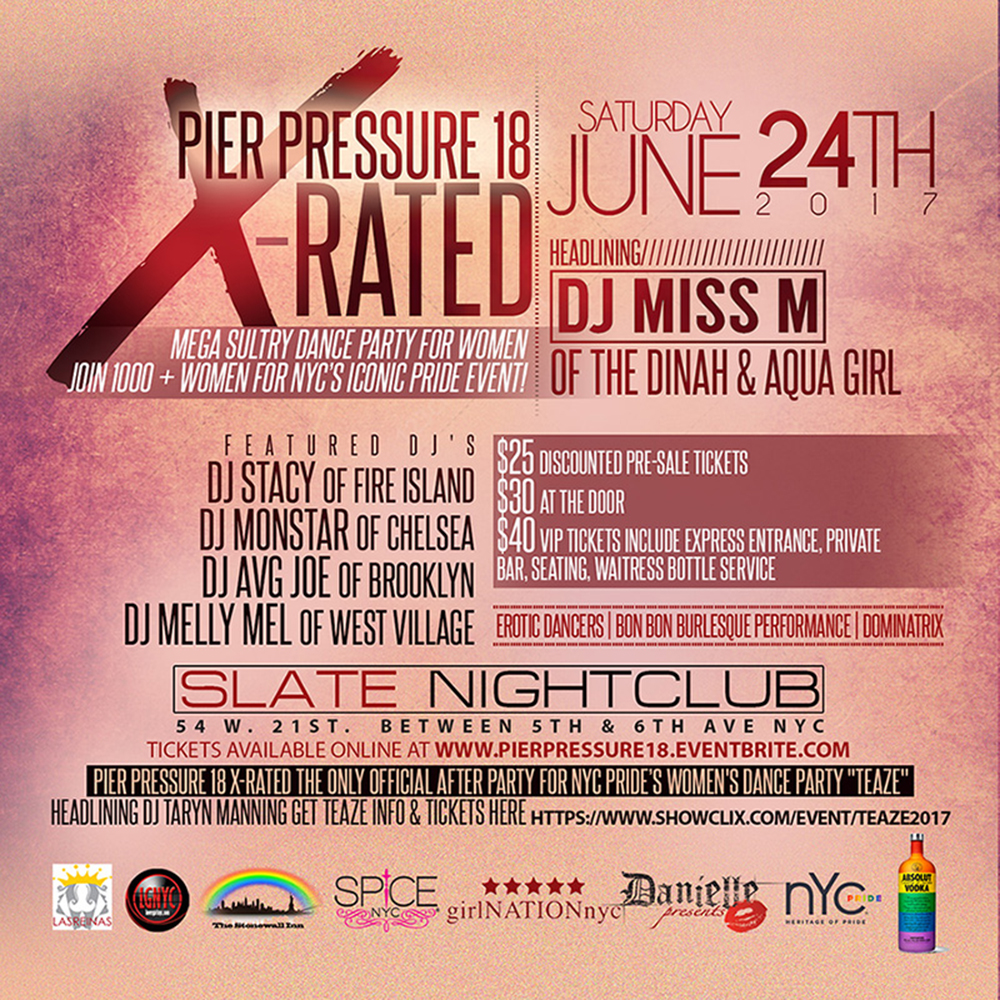 ________________________________
PIER PRESSURE 18 X-Rated
The ONLY Official After Party for NYC Pride's WOMEN'S Dance Party
"TEAZE "
Headlining DJ Taryn Manning
Get TEAZE Info & Tickets Here:
www.showclix.com/event/teaze2017
*Sorry NO REFUNDS* ALL SALES FINAL*